Car Safety Tips – What You Need to Know Before Putting it in Drive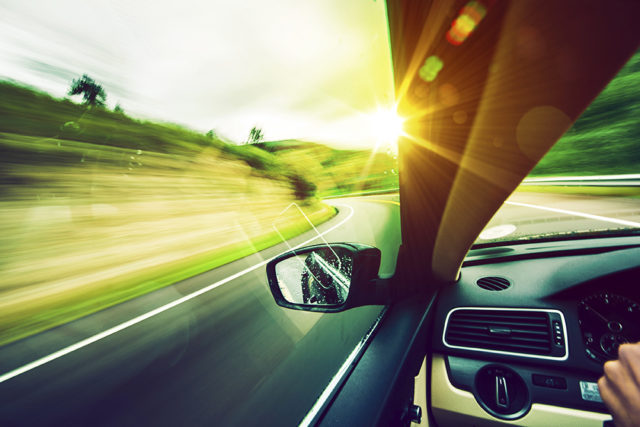 On average, Americans spend approximately 101 minutes per day driving according to Tempo Blog. That means about 37,935 hours in a lifetime (assuming that he/she starts driving at 17 and drives until 78.7 years old). In that time, they will cover around 798,000 miles, which is approximately the distance to the moon times three. With all these miles and minutes spent in the car, it is important educate drivers about driving defensively and understand overall car safety.
Child Safety in Cars
Children under the age of 12 should always ride in the back seat. Airbags upfront can cause severe injuries or even death to young children. Kids also require special restraint systems for safety. The type of system depends on the child's age and size. Different types include rear-facing infant car seats, forward-facing car seats, convertible car seats that can be installed both rear-facing and forward-facing, and booster car seats for older children. Make sure to follow both seat and vehicle instructions to ensure proper installation.
The American Academy of Pediatrics recommends that children remain rear-facing in vehicles until their second birthday. Ensuring that the car seat or booster seat is tightly secured in the vehicle is also crucial. It should not move more than an inch in any direction. The straps surrounding a child should also be snug enough so that it's not possible to pinch more than an inch of excess strap.
Seat Belt Safety
Wearing your seatbelt is the most effective way to avoid serious injury in an accident. All states have primary and secondary laws regarding seat belt use. Primary meaning police can pull drivers over for not wearing a seatbelt, secondary meaning police can issue a ticket along with another infraction (ex: getting pulled over for speeding, but not wearing a seatbelt). These laws are in place to ensure the use of seatbelts and to encourage safe driving practices.
Safety for Teen Drivers
Inexperience behind the wheel can pose significant risk for teens. To ensure your teen drives safely, instill defensive driving techniques into their skill set. This includes following the speed limits, driving with lights on, being aware of surrounding traffic, leaving room between vehicles, and eliminating distractions while driving.
Traveling With Animals
Keep your pets safe by never allowing them to roam freely inside the car. Always bring a crate or carrier and restrain the system with a seat belt to ensure safety. Also, animals should never ride in the front seat or ride with its head out the window. This could lead to serious injuries from flying debris and ejection in a wreck.
Do you own your car? At TitleBucks® you can continue to drive your car safely while paying off your account. If you are in need of extra cash be sure to apply today for a title loan or title pawn. Once approved, you will be able to drive away with extra bucks. Fill out the form on the top of the page to get started!
---