Black Friday Shopping Tips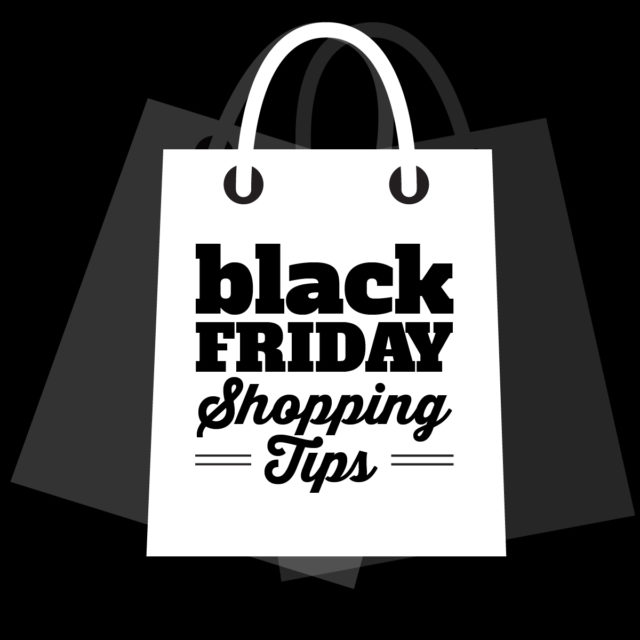 Black Friday – you either love it or hate it. It has become a family tradition for many, and each year as it starts earlier and earlier, hundreds of thousands of shoppers wait in the long lines in the hopes of scoring the best deal. In order to maximize savings, follow our guide to Black Friday Savings.
Price Shop
Walmart vs Target. Who has the better deals this Black Friday? Lay out all of the Black Friday flyers to compare where you can get the most bang for your buck. See how much that item normally costs vs how much it will be Black Friday.
Think Outside the Box
The box store that is! Many local shops and boutiques are offering better deals than you can find at the traditional big box stores. Don't rule out the little guy this Black Friday.
Make a List
Going into a sale without a list is a recipe for disaster. Avoid unnecessary impulsive buying by planning out your route and sticking with you list. If you are concerned you won't be able to resist, bring a set amount of cash to help you stick with your plan.
Organize your coupons
Take your time and organize all of your Black Friday coupons and flyers. You don't want to waste your time in line for hours to find out the deal you wanted is at another store – or that you left the big savings coupon at home. Throw away any pages on the Black Friday flyers that are not of use to you to de-clutter and stay organized.
Divide and Conquer
Tag team the Black Friday sales with a friend. You may be able to snag everything on your list if you work as a team. Designate a meet up spot in case you have poor cell reception.
Shop Online
Cyber Monday Deals are great – but a lot of retailers are offering the exact same deals that are in store – online! Log in from the comfort of your home to score deals without the crowd this year.
Stay Safe
Remember to pack for you trip and be aware of your surroundings. Make sure to leave your house with your cell phone fully charged. Try to hide valuable items in your car, and if you have time – take home items between shopping trips. Pay attention when walking through parking lots or garages.
---