Happy Valentine's Day!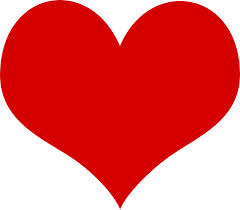 Today is a special day to show those you love exactly how you feel about them. So, show your love! We never know what tomorrow will bring, so take advantage of TODAY and all of the wonderful things that it has to offer. You may be traditional and give flowers, chocolates, and a romantic dinner out; or, you may want to splurge and take your Valentine on an exotic trip to Spain or give a nice piece of jewelry that will last a lifetime. Whatever you decide to give, we know that it will be great. Just remember that if your eyes are slightly bigger than your wallet, TitleBucks is here to help! Just pop into any of our 100+ car title loan locations and let us help you make that Valentine purchase for your special someone. Getting cash doesn't have to be hard. It doesn't have to be a nuisance. Our friendly and knowledgeable team at TitleBucks is on your side, and we want to help you get the cash you need as quickly as possible. So if you're in a pickle, trying to decide what to do, and need some extra cash, stop in and see us today!
About TitleBucks
TitleBucks is committed to being one of the nation's premier car title loan and pawn company. We offer incredible customer service, as well as an easy approval process! Worried that your credit will keep you from getting cash from TitleBucks? Don't be! All credit is welcome, as we use your collateral in place of your credit. Everyone has their own unique financial scenario, so whatever is preventing you from buying that gift for your Valentine, let us help by guiding you through the loan process so you can get the cash you need. Please remember to bring the following items in with you:
Your vehicle
Your vehicle's clear, or lien-free, car title
A government-issued ID
Proof of income is required for some Texas Products
With these items, you may be approved quickly for a car title loan or pawn up to $10,000*. What's even better is that you get to continue driving your car through the life of the loan. If you have questions outside of those hours, please get in touch with one of our fabulous TitleBucks team members by either chatting with us online or completing our short online form. We will contact you as soon as we can.
There are three convenient ways to contact us:
Visit any of our numerous Title Loan Stores
Call one of our friendly Customer Service Specialists at 1-855-88 BUCKS
chat with one of our Customer Service Specialists online
Come in today and ask us any questions regarding the car title loan process, so we can get you the cash you need to make that happen! If you are looking for money, choose TitleBucks!
* Maximum loan amount in Alabama, Arizona, Georgia, South Carolina, and Texas is $10,000. Maximum title loan amount in Tennessee is $2,500.
** To be approved for a title loan, you must be at least 18 years of age (19 in Alabama).
---